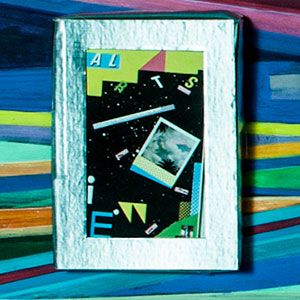 We think art should be alive and changing, not just static. And that's why we're including a giant, four-foot by eight-foot framed showcase where we can display the work of local artists on a rotating basis.
There are lots of reasons we think this is cool.
For one thing, we've got a lot of extremely talented and creative artists in Hunt County. This will give them a high-traffic place to put their work on display.
For another, placing new artwork in the mural will draw attention later on. Even the biggest, boldest painted murals will eventually become passe over time as drivers and pedestrians get used to seeing them. But with the chance to regularly feature new artwork, we'll keep the downtown space looking new and fresh.
We could also potentially use this space to promote community events and attractions downtown, such as Rally 'Round Greenville, the Farmers Market and Backstreet Bash. With an high-end industrial frame designed to showcase art on a changing basis, the possibilities are limitless.